Train Factory: a new lease of life for an old industrial site
The old train factory area in Pasila, Helsinki, has undergone a big change, from a bustling industrial district to an up-and-coming centre for social life. We have had the pleasure of being a part of this renovation effort that will see the historical Train Factory area transformed into something new.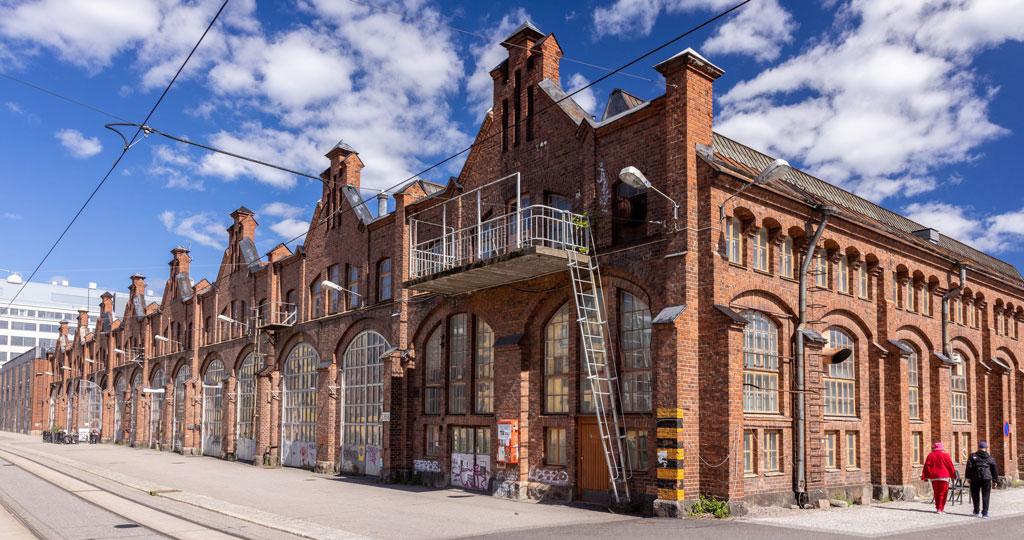 International collaboration in the heart of Helsinki
The story of the train factory area began in 1903 when the production of train cars started up in Pasila. After production stopped in the 1990s, the factory had a collection of temporary uses as workspaces and shops for artists and small businesses. In 2016, plans were put into place by former US Ambassador to Finland, Bruce Oreck, and his business partner Cameron Sawyer to turn the former industrial district into a modern social space. Protected by the Finnish Heritage Agency, designs for the area needed to be respectful of the rich history and cultural value of the train factory, in addition to complying with local building regulations.
The architectural design for the Train Factory was done in collaboration between AHR Architects, Saatsi Arkkitehdit and Laitila Architects, with a goal of modernising the area while celebrating its past.
"What we appreciated about Laitila Architects was their ability to merge their vast experience and local architectural insights with working together with international clients and the expectations of international investors," says Michal Kus, Director at AHR.
"This was a truly collaborative design effort where the international investor requirements and planning trends were successfully combined with a sensitivity to the local cultural values – something that would be impossible without a strong Finnish architectural presence in our design team."
Even though the majority of the design work was already done by early 2020, the COVID-19 pandemic emphasised the need for a local partner in the project, as travel restrictions set in and the international team were unable to visit the site in person.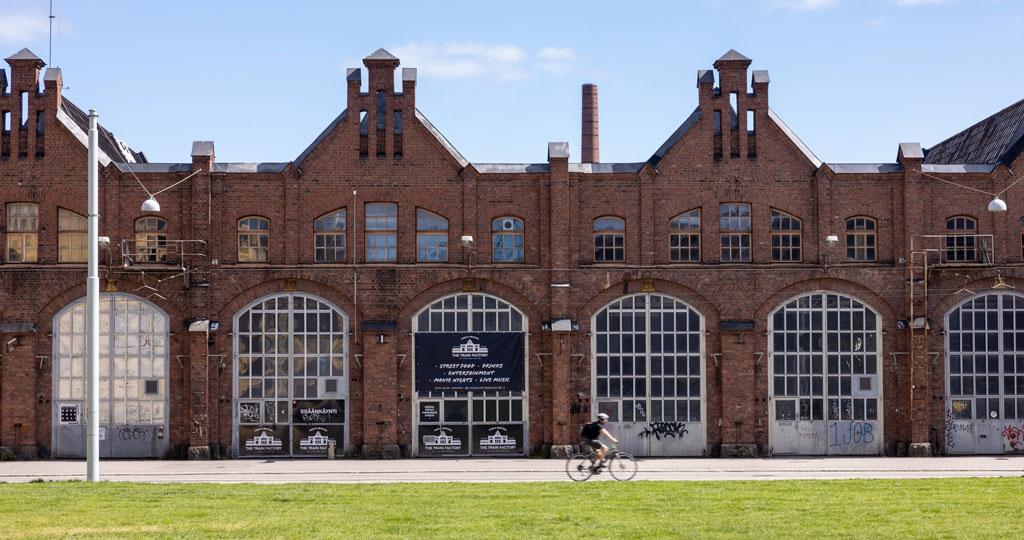 Building trust
As experts of building in Finland, we coordinated the compatibility of the designs made by AHR Architects with Finnish regulations and also composed working design. We also handled the building permit processes for the international team, ensuring the project's smooth progress. Saatsi provided a principal designer and a conservation expert. Together we navigated the paperwork involved in renovating a site protected by the Finnish Heritage Agency.
"One positive surprise has to be the Finnish museum authorities. They have been very constructive, and Laitila and Saatsi have been great in building a level of trust with them," says Kus.
The Train Factory project and our collaboration are still ongoing, as the renovation progresses in the old factory. Work will also soon get underway on newbuilds that will create even more business and leisure spaces in this historically significant, vibrant district. Offices, restaurants, sports facilities and more are planned for the area, and Helsinkians have embraced the spaces that are already open for business as a great spot for getting together.
Is your dream site located in Finland?
If you're looking to get started on a building project in Finland, we have plenty of local expertise to bring to the table, along with our experience of working with international clients. We can be your team on the ground – contact us to find out how we can make your project a reality.